Our Location -
Access to Aerial Tramways
in Gstaad, Switzerland
Our ideal location in the centre of Gstaad speaks for itself: it's only a 10 minute walk from the Gstaaderhof to the Eggli or Wispile aerial tramways or to the train station. In winter, the ski bus stops right in front of our door. Gstaad's sports facilities are just around the corner, and the popular car-free main promenade in downtown Gstaad is close by. Take a stroll down cobblestone streets, breathe the fresh mountain air, stop at a quaint local shop, or go on a shopping spree through Gstaad's high-end boutiques. Our central yet peaceful location is unmatched in the area.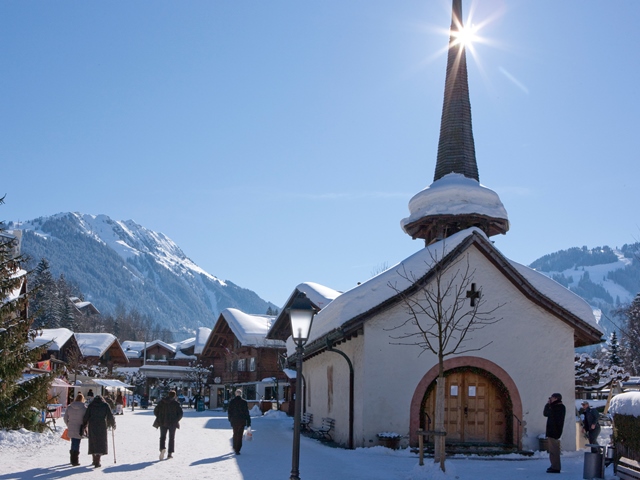 All of our rooms are designed to rejuvenate, with windows facing gorgeous views instead of street traffic. South facing rooms have balconies and views of the Oldenhorn mountain and glacier. North facing rooms have views of the Horneggli and Wasserngrat mountains.
If you are looking for a quiet yet central location close to cable cars, sports facilities, and shops, then join us at the Chalet Hotel Gstaaderhof for a friendly approach to downtown hotel living.